Camping near the fishing pond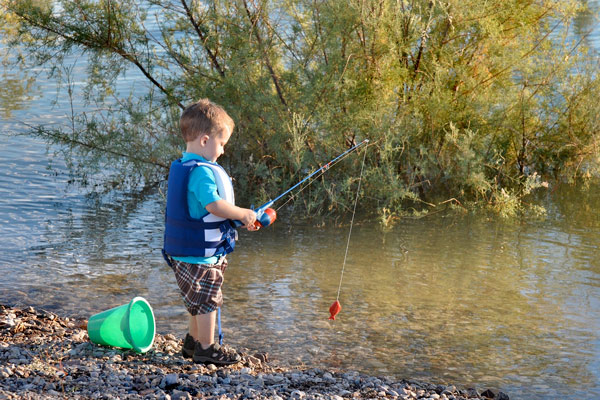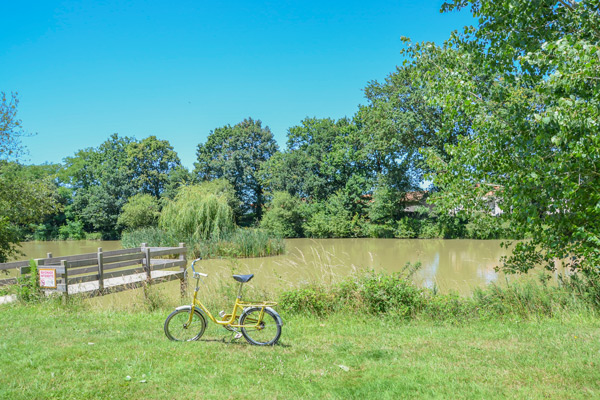 Camping with fishing pond
in Sables-d'Olonne
We offer you a campsite with a fishing pond near Les Sables-d'Olonne in Vendée.
During, your holidays, it will be the opportunity to fish or to initiate yourself to fishing. Children will enjoy practising a new activity. They will prepare their fishing rod and enjoy good times in nature. Adults will take the time to initiate the younger ones, in order to make a family activity. Thus, children will have the joy of catching their first fish. In addition, fishing lovers will be able to indulge their passion during the holidays.
The fishing pond is located near the campsite. Don't forget your equipment. Only fishing rods are allowed.
Etang des Grenières (Pond)
in the Vendée
The fishing pond is quietly located next to the camping Vendée and close to Les Sables-d'Olonne in a space conducive to relaxation. All around the pond, tables will allow you to picnic.
The people with reduced mobility will be able to enjoy fishing as a pontoon has been built to allow them to practice this activity. It is a beautiful harmonious space, paisible and green.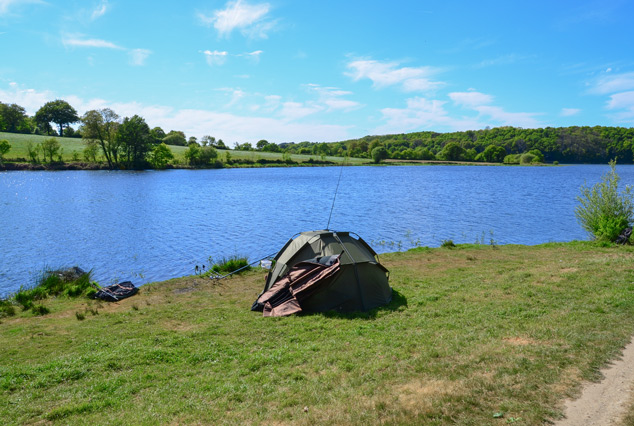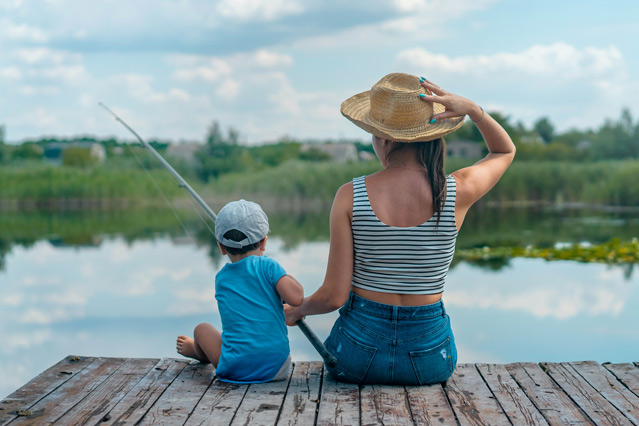 Camping near the Lac du Jaunay
Only 10 minutes from the campsite, the lac du Jaunay of 114 hectares is perfectly set up for fishing parties all year round.
You can fish for many different species such as pike, perch, carp in a quiet and peaceful place away from the crowds. All around the lake, shaded areas will allow you to live your passion and have a picnic while protecting yourself from the Vendée sun.
Fishing and surf casting
in Sables-d'Olonne
You can also enjoy fishing on foot in the small coves of the Paracou beach on the wild coast.
You will discover many species of crustaceans under the rocks and small fish in the puddles. You will also have the opportunity to go sea fishing by boarding the Messsaline. You can also go surfcasting.
This method of fishing is practiced on the beaches using a rod equipped with a reel. The principle is to cast your hook as far as possible, preferably beyond the 3rd wave, eschewed (this means weighted with bait).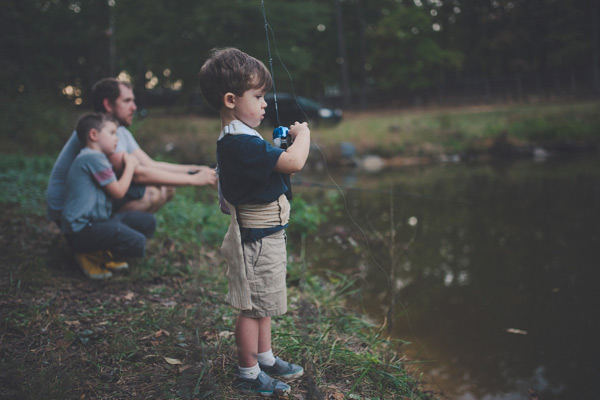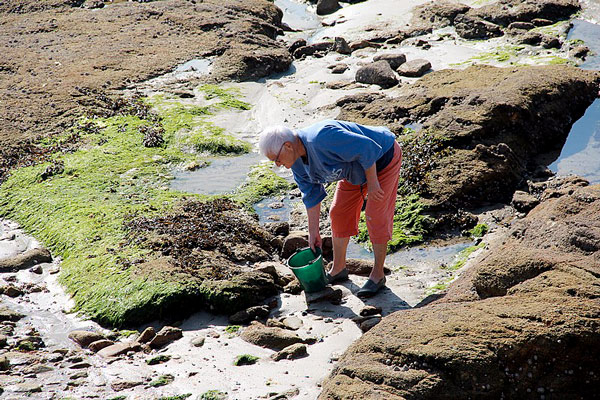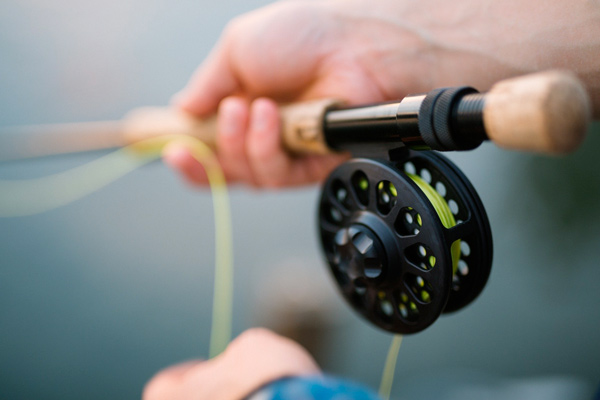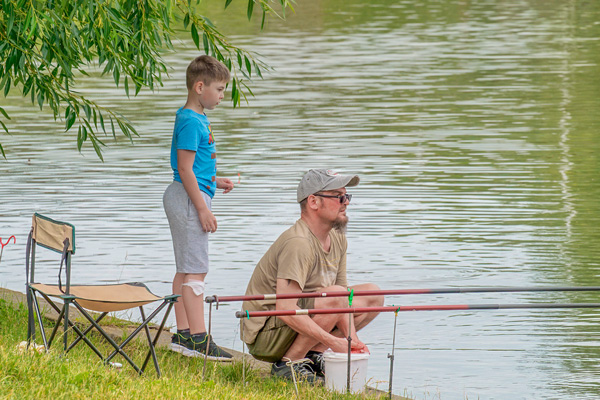 Camping site rental
with pond
In order to make the most of your fishing holiday in the Vendée, we suggest that you rent accommodation or a plot for your holiday in Les Sables-d'Olonne. You can rent mobile homes, chalets, tiny-houses, bungalows as well as caravans.
Our 1 to 3 bedroom rentals for 1 to 9 people are ideal for fishing-themed holidays. They are set on spacious and grassy pitches. You can also park your car close to your rental when you return from your fishing trip. In order to preserve your space, hedges delimit each pitch.
The campsite is located in the countryside close to many fishing spots.
Camping with pond and swimming pool
in the Vendée
During your stay at a campsite near the fishing pond in Les Sables-d'Olonne, you can enjoy many other water activities as our covered and heated pool allows you to do. All around the pool, sunbeds are waiting for you to relax after a great day of fishing activities. So, when you return from your fishing trip by the pond or the sea, you can relax by the heated swimming pool of the campsite.
Just a few steps from the campsite, you can also discover the beautiful Vendean beaches and swim in the warm ocean water under a summer sun. Your children will build beautiful sandcastles while you let the sound of the waves lull you to sleep.
The swimming pool and services of the campsite
close to the sea