Campsite near Puy du Fou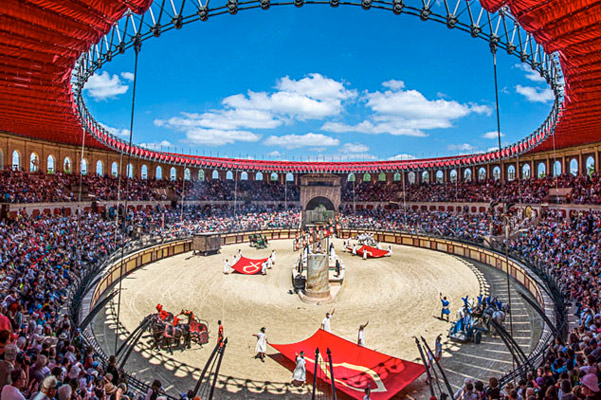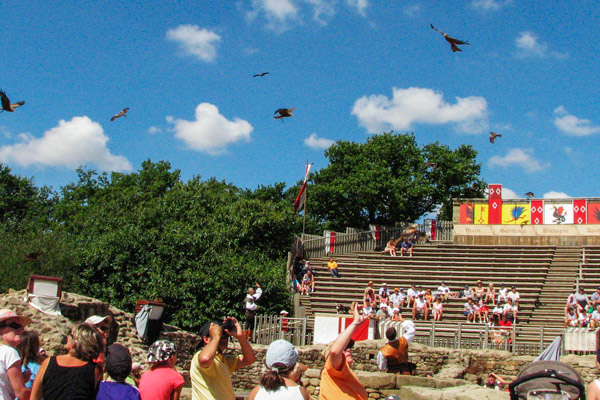 Campsite near Puy du Fou
in Vendée
During your holidays, come and discover this magnificent amusement park only 1 h from camping Sables-d'Olonnes. You will be immersed in a other time where enthusiasm, amazement and enchantment mingle for the pleasure of the eyes and ears.
Young and old will be amazed by the beauty of the Puy du Fou with its magnificent shows and costumes. The grand parc has a superficie of 55 ha and includes 60 attractions. Every year new animations are presented to the public. You will discover many great shows, each more impressive than the last.
Many shows near the campsite
des Sables-d'Olonne
The attraction of the Vikings with their flaming drakkars have arrived in the Vendée. They will make you feel the heat of the flames on your face. You will experience an exceptional moment where laughter and fights will surprise you.
You will also be moved by the show The Ghost Birds Ball. You will see the birds twirling in the Vendée sky. A performance like we rarely see, where a magnificent story makes many birds such as hawks, vultures or owls fly over your heads.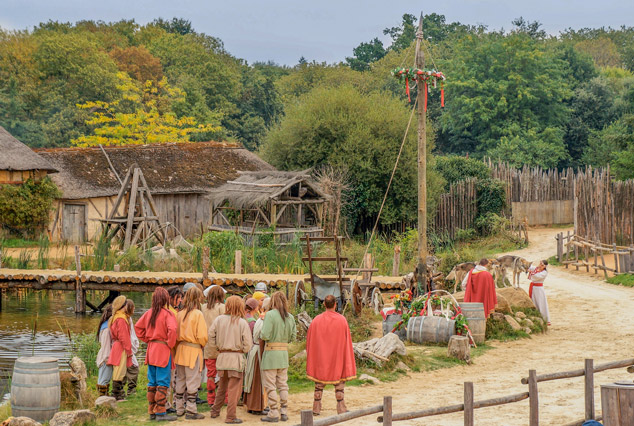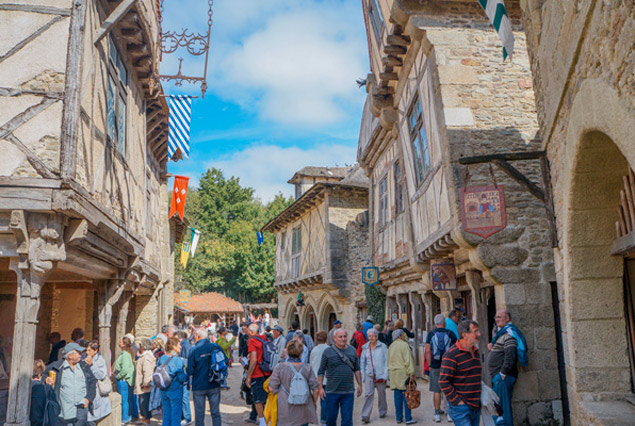 La Pérouse du Puy du Fou and
the Musketeers of Richelieu
La Pérouse du Puy du Fou and the Musketeers of Richelieu take you on a journey during your stay at the campsite.
During the shows you will travel and board one of the ships of a famous explorer. You will discover the show Le Mystère de La Pérouse and be confronted with the winds and tides, the swell during an expedition.
The show Richelieu's Musketeers mixes sword fighting and horseback pirouettes. You will be captivated by the water gushing under the horses' footsteps and mesmerised by the Flamenco dances.
Visit the medieval city
of Puy du Fou
You can visit the Medieval City with its beautiful half-timbered houses, where many medieval crafts are presented. The artisans will be happy to explain how to make a wooden barrel, stone carvings, leather work and many other activities.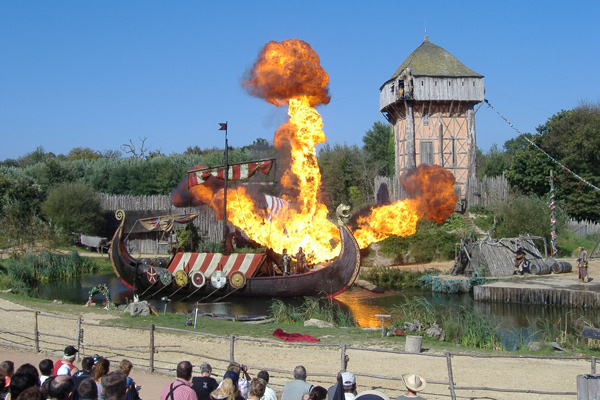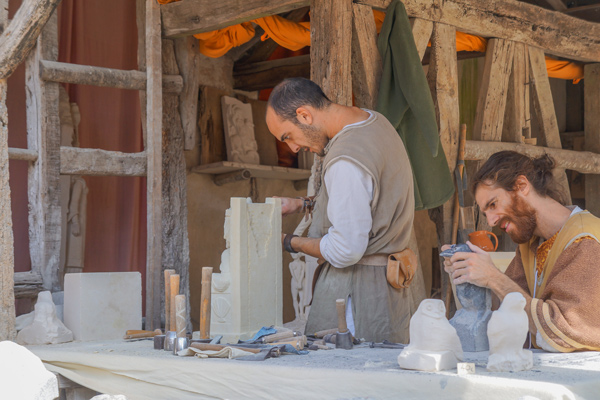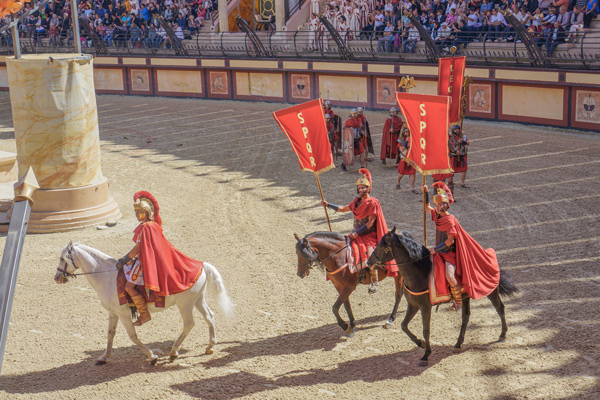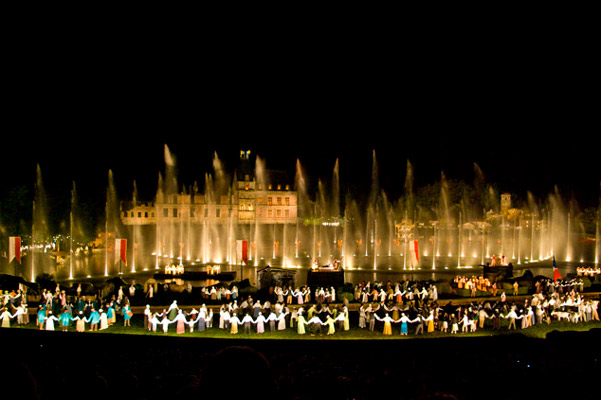 Ideal campsite to attend
the Puy du Fou cinescene
You will experience the largest live night show in the world.
You will be amazed by the special effects, mixed with pyrotechnics, drones, 3D videos to create impressive scenes. Giant frescoes will dazzle you. During an evening, you will travel through time.
Good times, in the Vendée, are promised to you and your family.
Discover Les Sables-d'Olonne and the activities
in Vendée