Rent your pitch in Les Sables-d'Olonne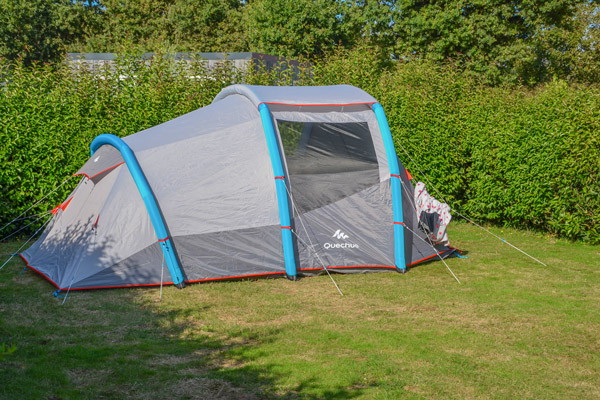 Tent pitches in
Sables-d'Olonne
Are you close to nature?
We offer caravanning pitches delimited by hedges to allow you to have a private space during your holidays at camping Les Logeries Sables-d'Olonne. In addition, each pitch is grassy. So you can walk around barefoot. It's a very pleasant feeling of freedom for your caravanning holiday in the Vendée.
The earlier you book the more time we can allow you to choose your pitch. For example, it can be either close to or far from the sanitary facilities, the pool or the playground, depending on your convenience. After setting up your tent, we suggest you visit the campsite and then Les Sables-d'Olonne, Olonnes-sur-Mer or La Chaume. You will discover the covered and heated swimming pool with paddling pool for the pleasure of children and adults. Then you will go for a walk in Sables-d'Olonne, Olonne-sur-Mer or la Chaume.
Only 1 animal (except category 1 and 2) is allowed (under 10kg).
It cannot be left alone and must be kept on a lead in the campsite.
To pack your bags



Caravan pitches in Vendée
Do you like to go on holiday in the Vendée with your caravan?
We offer spacious sunny pitches, semi-shaded or shaded at the best price. Whether you are looking for accommodation or a pitch in rental in Vendée. We will be able to advise you according to your expectations.
Each caravanning pitch in Les Sables-d'Olonnes is equipped with electricity and delineated by hedges. In addition, the sanitary facilities have water points. Because of this, you will be able to fill your jerry cans. Thus, 2 sanitary facilities are at your disposal, equipped with washbasins, showers, sinks and compound toilet cubicles (shower, toilet and washbasin).
A equipped cabin for people with reduced mobility is fitted with a shower, washbasin and toilet. In addition, a laundry room consisting of a washing machine, tumble dryer and washbasin is at your disposal.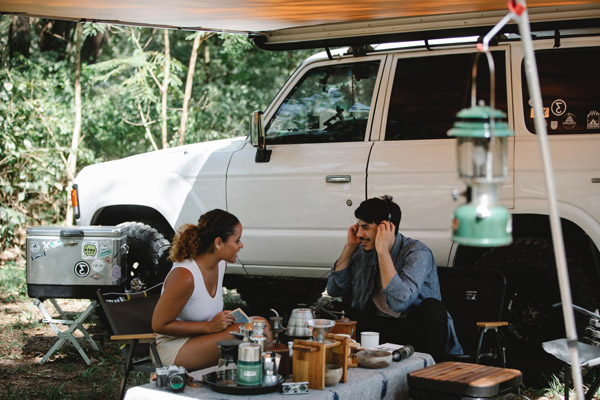 Motorhome pitches
in Sables-d'Olonne
The camping-cars are welcome on our Vendée campsite. If you like to discover the region by bike, just ask at the reception for the maps of the cycle paths found in the camping area. You can cycle to the salt marshes, the beaches of Les Sables-d'Olonne or Château d'Olonne. During July and August, there are lifeguards on the beaches.
Renting a tent, caravan or motorhome pitch in Les Sables-d'Olonne is a way to find freedom during your holidays. You can eat in full air without having to be careful not to put bread crumbs everywhere. So cleaning is much quicker. So you have more time for leisure, which is great.
Children enjoy doing everyday chores because they meet up with their friends at the sanitary to do the dishes, take their shower. Thus, the little ones are delighted to wash themselves like the grown-ups under the watchful eye of mum and dad or grandma and grandpa.
Accommodation and prices of the campsite
near the sea